Please Join us for the Family Fun Day and Health Expo
Friday, July 19th – 9AM-3PM 
International Market World Flea and Farmers Market
1052 US 92 W, Auburndale, FL
About Family Fun Day and Health Expo
Family Fun Day and Health Expo Day is a day of fun-filled activities including games, prizes, dancing, face painting, back-to-school supplies and live entertainment, health info, and screenings.  Families, schools, summer camps, clubs, and youth groups are invited to participate.  This is a free event.  Everybody is welcome.
The event will be held at International Market World Flea and Farmers Market in Auburndale in the yellow building  (for family fun) and in the air-conditioned restaurant for the Central Florida Health Expo. We want to bring Summertime Fun to the International Market World with our Family Fun Day and Health Expo. This is a great opportunity for kids, parents, and grandparents, caregivers to shop through the market for all their back-to-school needs.
The built-in audience is the ideal setting for a health fair.  Exhibitor space is limited and past events have sold out weeks in advance. Previous Health Expo events attracted between 300 to 400 attendees.
Admission
Admission to Central Florida Health Expo will be free for the public. Parking is also free.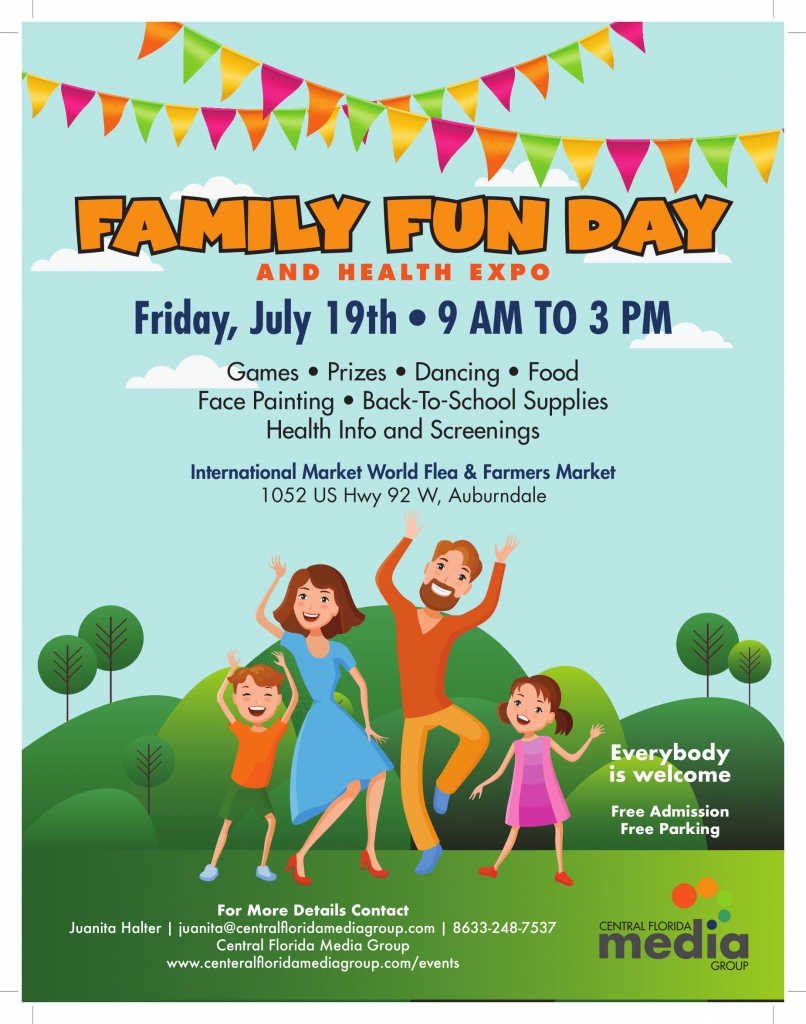 About the Venue 
Building K (Big Yellow Building)  is a large pavilion that serves as home to an alligator exhibit and circus show. The building is not climate-controlled.  It is a fun venue that has hosted countless banquets, concerts, and dance exhibitions over many years.  The International Market World restaurant is air-conditioned.