presents its:
                    2nd Annual Community Safety and Preparedness Fair

The (Los Angeles) Westside Neighborhood Council invites the Westside area community to a FREE Safety and Preparedness Fair.
Learn how to prepare, survive and recover from a disaster such as a major earthquake.
Learn from great speakers, local police and firefighters, and from other experts at over 30 informative booths.
Find out what steps to take before, during, and after an earthquake to protect and assist yourself, your family and your neighbors.  
Learn what additonal steps to take to ensure the well-being of children, the elderly, those with special needs, those with mobility or communication limitations, and pets.
Learn

how to use a fire extinguisher

, by actually using one.

Find out when and how to turn off your

gas, water and/or electricity, and whether it is safe to turn it back                             on by yourself.

Learn hands-only CPR and how to "stop the bleed."


Hear tips about personal and home safety -- including how to best protect yourself from crime while walking, while at the grocery store, while in parking lots, or at home, school or work.
For complete information about participating organizations and agencies, sponsors, and other fair related information,  please visit our website at www.wnclaprepfair.com
KID ZONE: FUN ACTIVITIES FOR KIDS
Kids should bring their bikes and helmets, and participate in a fun and educational bike skills workshop -- kids can show their riding skills and knowledge of bike safety rules.

Also, 

The Red Cross will present a kids' puppet show about safety.
FREEBIES!
500 families will receive a First Aid bag with important information about basic first aid.

Then go on a scavenger hunt around the fair to collect FREE first aid supplies to put in the bag. 
YOU MUST PRE-REGISTER TO RECEIVE A FREE FIRST AID BAG AND FIRST AID SUPPLIES!

(One bag and set of first aid supplies per pre-registered family, while supplies last.)
RAFFLE PRIZES:
Thanks to our wonderful sponsors, all attendees have a chance to win some great raffle prizes. You must be present to win.
FOOD TRUCKS: 
 Who doesn't love food trucks? We will have 3 food trucks (2 savory and 1 dessert truck). Buy lunch and eat it at the fair while listening to great speakers.
BUY NEEDED EMERGENCY SUPPLIES:
 As you learn how to prepare for an emergency, you will also have the opportunity to buy discounted emergency preparedness supplies at the fair.  There will be at least 3 vendors selling supplies.
PRE-ORDER WATER STORAGE BARRELS:
 If you are interested in

purchasing 55 gallon emergency water storage barrels at special fair pricing, check back for more information in the next few days.
Water barrels will not be sold at the fair. Pre-ordered water barrels will be delivered to you at the fair. Information coming soon about water barrel sales.
Trucks, Cars, Motorcycles, oh my!
The firefighters from Fire Station 92 will be at the fair with their fire truck and fire engine.

Our local police officers including Senior Lead Officers Chris Baker and Rick Ballesteros, will be at the fair with police cars and motorcycles, and maybe even a K-9 unit.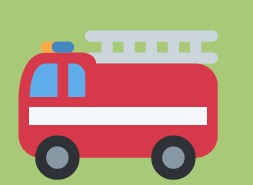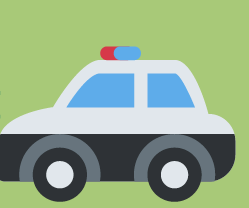 We look forward to seeing you at the fair!
Use of the school premises has been granted pursuant to the provisions of Sections 17400, et seq., of the Education Code of the State of California to (FRIENDS OF WEST LA ) from the Board of Education of the Los Angeles Unified School District. LA Unified and the Board of Education does not sponsor or take responsibility, nor does it endorse any of the activities, statements or opinions which may be expressed at this meeting/activity.
---
---
FAQs
How will I know whether I can get a free emergency backpack at the fair instead of a free first aid kit?
We have a very limited number of emergency backpacks left over from the fair last year. They will be distributed on a first come, first served basis to those pre-registered attendees who indicate a preference for the backpack on their registration. One emergency backpack or one first aid kit per pre-registered family, while supplies last.  
If my family pre-registers and we have 2 adults who attend the fair, can we get both a free backpack and a free first aid kit?  
No. Each family, irrespective of the number of adults attending the fair, may only receive one free emergency backpack or one first aid bag and first aid supplies. These will be given only to families that pre-register, on a first come, first served basis, while suppllies last.
Can attendees who register at the fair receive a free first aid kit.
If we have first aid kits left remaining at the fair at approximately 2pm, non-registered, walk-in attendees may get a first aid kit (one per family, while supplies last.)
What are my parking options at the fair?
No parking will be allowed on Ashby, but there will be street parking in the surrounding neighborhood. Parking permit requirements will not be enforced during the event. We highly recommend if you live close to Overland Elementary School that you walk to the fair, if possible. And don't forget that kids should bring their bikes and helmets if they want to participate in the bicycle safety workshop/bike rodeo. Also bring a bike lock so they can lock up their bikes when not using them.
Do I have to bring my printed ticket to the event?
There is no need to print your ticket if you are able to show it to us on your phone.  
How can I contact the organizer with any questions?
Email Cynthia at cynthias1.crs@gmail.com