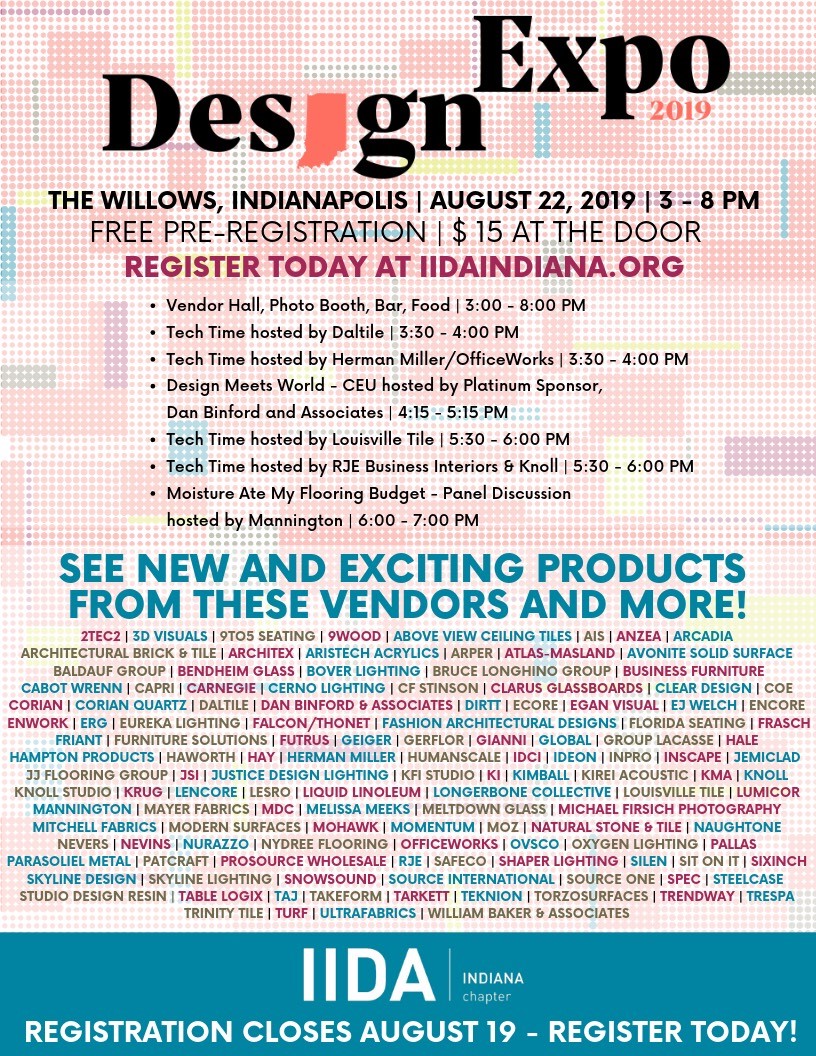 The Design Expo is free and open to the design community and the public for those that pre-register!
Design Meet World: Connecting Trends to Solutions – 1 Credit 4:15-5:15 - limited to 30 people total. Free for IIDA members/$25 for nonmembers. See below for tickets! 
Spotting short term trends is easy: suddenly everyone is wearing salmon, or playing Pokemon Go, or eating kale with everything. But it is impossible to design for trends that last 2 minutes. They are fads with the life span of a teenager's mood. What leading design thinkers do is realize that mini-fads often hint at major issues bubbling underneath the surface. These Mega-Trends shape our lives for years. Through thoughtful analysis from multiple viewpoints, critical life and work problems are unveiled that offer opportunities for new designs, materials, and processes. Designers who accept the challenge of designing for Mega trends create the products of tomorrow.
1 credit
IDCEC code: CEU-105670
IDCEC Designation: General
IDCEC Learning Level: Basic
IDCEC Subject Code: 2. Interior Design / 3. Design Trends

1 Learning Unit (LU)
AIA code: 3.1
AIA Course Directory: Design & Design Services
AIA Topic: Design Process