Finding Worthiness: The Path to Healing Shame-Based Disorders
Florence Crittenton's 14th annual conference will be held on August 23rd, 8:30a-4:40p at Topeka Performing Arts Center. Early-bird registration is $80 through July 12th. This includes registration, continental breakfast, and lunch.  
6 CE hours- pending BSRB approval for diagnosis and treatment CEUs
Keynote: Todd M. Frye, PhD, LCPC, LCMFT, NCC, SATP-S
Shame On You: Understanding and Working with Toxic Shame
This session will look at both the development and impact of shame that becomes toxic in the lives of our clients. The speaker will be using an interpersonal neurobiology and attachment perspective to expose shame as a "social emotion" that emerges primarily within the context of core relationships.  The speaker will also address common diagnoses associated with shame and ways to assess for shame in the clinical room.  
Objective 1: Identify the etiology of shame
Objective 2: Understand how shame is processed in the brain
Objective 3: Understand the common diagnoses associated with shame
Objective 4: Identify some ways to assess for shame in clients
Breakout Sessions (Set 1):
Why didn't they just leave?—how we culturally shame those who experience domestic and sexual violence, even when we are trying to help (and how NOT to do this in the future!)- Michelle McCormick- In this session, the presenter will review advanced dynamics of domestic and sexual violence to highlight how shame and vulnerability contributes to underreporting, late disclosures, and sometimes well-intentioned but harmful risk reduction strategies.  We will also explore effective bystander intervention strategies and how to "hold space" for survivors of victimization as they navigate healing.  

Shame and Sexual Addictions- Todd Frye- This session will look at the toxic role that shame plays in driving sexual addictions.  Participants will leave with an understanding of the cycle of shame related to sexual addictions and the psychological underpinnings of sexual addiction that are associated with shame.  The participants will also be given some treatment strategies that address shame within sexual addictions.  

All Are Welcome - Creating Safer Spaces for LGBTQIA Clients- Ross Stone- In this session, we will utilize a trauma informed approach while practicing harm reduction techniques to create safer spaces when working with LGBT clients. 
Breakout Sessions (Set 2):
Shame and Counter-Shame: Passing the Hot Potato- Tracy Wechselblatt- Several theorists have observed that unacknowledged shame can devastate the therapy process. These same writers are unanimous in their observations that therapists need to work on their own shame before they can effectively metabolize and soften clients' shame. Yet, how does this observation help therapists feel comfortable acknowledging and working through issues such as making mistakes, becoming entangled in boundary issues, feeling enraged or frightened by patients, being fired and not knowing how to handle this- in short, issues that attenuate and intensify therapists' own shame? Using insights gleaned from attachment theory, self-in-relation theory and affect-regulation theory, this presentation will examine how unacknowledged shame gets passed between client and therapist becoming the proverbial "hot potato" that results in therapeutic impasse. As painful as these ruptures are, once cooled down, these moments of mutual enactment are more transformative than insight alone. This presentation will utilize case material to highlight unique clinical issues and implications for professional growth, leaving ample time for discussion.

Toxic Shame: Surviving by use of Addiction- Duane Olberding- Mr. Olberding will utilize Erikson's Developmental Model to explain origins of Toxic Shame; how Toxic Shame and Addiction become a cycle throughout the person's life; and how to use the Developmental Model concepts to successfully treat Toxic Shame. This presentation will be valuable information for Addiction Counselors, Social Workers, Teachers, Medical Personnel, Person's in Recovery, and Law Enforcement Personnel.  

Unpacking the Past: Addressing Shame in Treatment of Older Adults- Karen Knappenberger- Adults ages 55 and older are at increased risk of developing symptoms of anxiety and depression at higher rates than younger counterparts. This session explores considerations for working with older adults and their families, including how past trauma and shame impacts both the physical health and emotional health as we age.
Conference Agenda: 
  8:30-9:00         Registration (30 minutes)
 9:00-10:40        Keynote (100 minutes)

10:40-11:00        Break / Shame Exhibit / Self-Care Room (20 minutes)
11:00-12:30        Keynote continued (90 minutes)
 12:30-1:30        Lunch / Shame Exhibit / Self-Care Room (60 minutes)
  1:30-2:55         Breakout Sessions (Set 1) (85 minutes)    
  2:55-3:15         Break / Shame Exhibit / Self-Care Room (20 minutes)

  3:15-4:40         Breakout Sessions (Set 2) (85 minutes)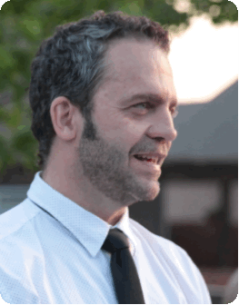 Dr. Frye is the Chair of the Counselor Education Department at MidAmerica Nazarene University.  Todd has been chairing the department since 2007.  Dr. Frye has been practicing professional counseling since 1996. Dr. Frye received his doctorate in Counselor Education and Counseling with an emphasis in Marriage and Family Counseling from Idaho State University in 2002.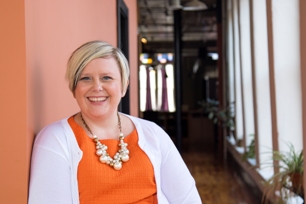 Michelle McCormick, LMSW is the Program Director at the YWCA Center for Safety and Empowerment where victims of domestic violence, sexual violence, and human trafficking are served.  Michelle has been an advocate in this field for 20 years, first as a volunteer and then as professional staff.  Previously, Michelle worked for the State of Kansas Attorney General's office to develop a certification program for Batterer Intervention Programs (BIP's).  In this role, Michelle assisted in drafting laws and regulations which strengthened the response to domestic violence offenders in Kansas. Michelle has provided professional training to thousands of professionals and community members on the topics of domestic violence, batterer intervention, human trafficking, sexual harassment, the neurobiology of trauma, and trauma-informed services.  In 2014, Michelle was recognized as one of Topeka's top "20 Under 40" for her work as well as her community involvement in Topeka, where she resides.  In 2016, Michelle presented a "Ted Talk" at the TedX Topeka Women's conference on the topic of healthy emotional development for boys and men.  Michelle has a bachelor's degree in sociology from Emporia State University and a master's degree in social work from the University of Kansas.  Rock Chalk!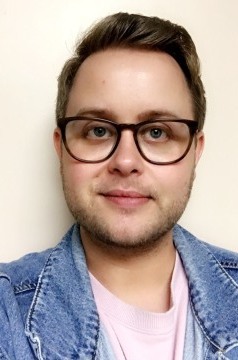 Ross Stone, MA, RDT is a registered drama therapist at The University of Kansas Health System- Marillac Campus, a treatment facility for children and adolescents struggling with mental and behavioral health concerns in Overland Park, Kansas. He is also the co-founder of the b.hive theatre, a therapeutic theatre company in Mission, KS.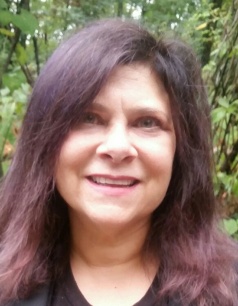 Tracy Wechselblatt, Ph.D. is an instructor at Emporia State University. She has served children, adults, and families by providing mental health services and education for the past 27 years.  Tracy recently began working at ESU after she decided that she wanted to teach new clinicians to think like psychologists.  Prior to that, she worked at Counseling and Psychological Services at the University of Kansas and in community mental health at Family Service and Guidance Center.  She received her Ph.D. in clinical psychology from The Wright Institute in Berkeley, C.A. After this, she completed a two-year postdoctoral fellowship at The Menninger Institute where she specialized in personality assessment and the treatment of eating disorders and trauma.  As part of her recent transition to teaching, she is stretching her creative wings by endeavoring to write young adult characters from a psychological perspective.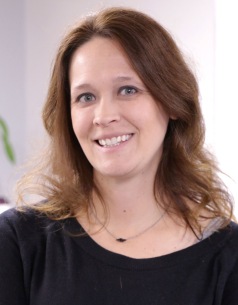 Karen Knappenberger, LSCSW, RDT/BCT is a clinical social worker and registered drama therapist who has worked in the field of gerontology since 2005.  Currently, Karen is the Program Director for the Heritage Senior Behavioral Health Program at Wamego Health Center.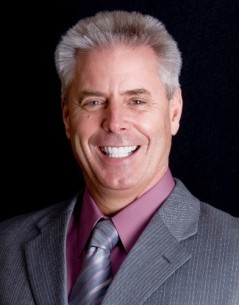 Duane Olberding, Clinical Coordinator; AdventHealth Behavioral Health Unit; is currently working on the "front lines" of Substance Use Disorder treatment with patient's in detoxification from substances.   In the past he has served as Executive Director of Professional Treatment Services; President of the Kansas Coalition on Problem Gambling, member of the Kansas Association of Addiction Professionals Executive Board; member of Kansas SRS Kansas Citizens Committee; and board member of Kansas Family Partnership.